When the WEC season was kicked off at Silverstone last Sunday, the Ginetta LMP1 crew was among the competitors. Behind the wheel was Charlie Robertson, a product of Ginetta owner Lawrence Tomlinsons ambition to aid drivers all the way from karting to Le Mans.
Charlie Robertson, Ben Hanley and Egor Orudzhev finished the race in fourth, but it's not at all the four hours of intense racing that is interesting here. What's more interesting is how Charlie spent the following Monday.
Mr. Robertson har been part of the Ginetta ladder since he was fourteen, becoming the first Ginetta driver to complete the journey from Ginetta Junior Cup to the 24 Heures du Mans. I met him the first time when he was a fifteen year old lad, still dreaming about doing Le Mans some day. On Monday, our paths crossed again, this time with the dream properly checked out.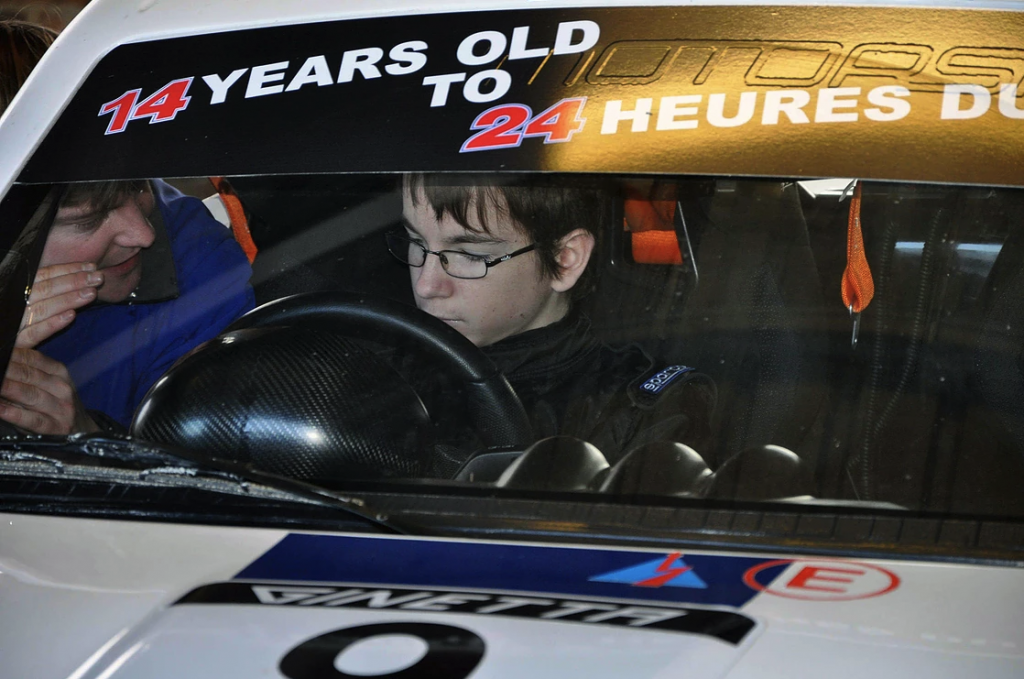 I was at Blyton Park, the Ginetta-owned test circuit, roughly just a strip of tarmac on a field a rather long drive from Leeds. The day was spent with a client of mine, who was preparing to race a Ginetta G55 GT4.
Charlie was there as well. He did have a driver to tutor on his own.
During the day, I had a few runs behind the wheel of the Ginetta myself. I do so to put in a reference laptime so the client has an "optimal lap" to compare himself against. At one point, the other Charlie – Kemp, HHC Motorsport manager – suggested that we invited Charlie Robertson to do a few laps to get some proper data.
… I think it's worth noticing, that Charlie Robertson won the 2014 Ginetta GT4 Supercup title in a car exactly similar to the white one below … not to mention the hundreds of hours spent as an instruktor and development driver in the Ginetta cars…
You should never be afraid to learn new stuff, so we asked mr. Robertson to drive around for a few laps. Both laptimes as well as the work behind the wheel changed rapidly, as expected. He also came back with very precise feedback on how to handle the car, and he took time out to answer questions and chat a bit with a sentimental ex-driver from Denmark – who probably remembered their first meet better than Charlie did.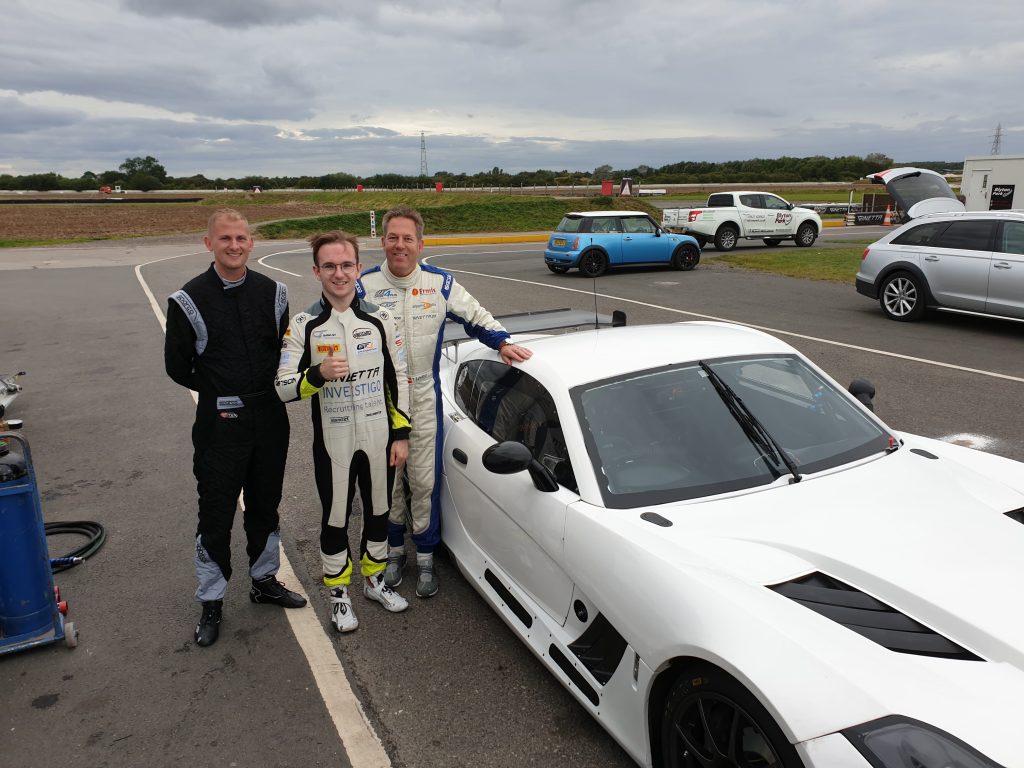 The day after the season premiere in the premium class of the highest championship in the endurance racing world, mr. Robertson was working on a tarmac lot on a field in eastern England. Not only minding his own business, but also having the energy and mindset to help other people.
Many top athletes seem to forget what's behind in the exact moment they get to the sweet spot of their career. When red numbers in their bank account are replaced by many figures in black. To me, it is people like Charlie who are the true professionals.
You should always have room to give something back to your sport. To share knowledge and experience with others, helping them progress up the ladder. It maybe took thirty minutes out of his calendar this Monday morning, but he seems fully aware – and not afraid of – giving something back to the sport that has given him so much. I hope that many future racing stars will do this, so the sport can grow even bigger and stronger.
To return the great gesture of Charlie, I invited him to a full day of mental preparation and simulator sessions in Denmark, when his calendar allows him to stop by. He is quite certainly a better driver than I have ever been, but I can still help him improve.