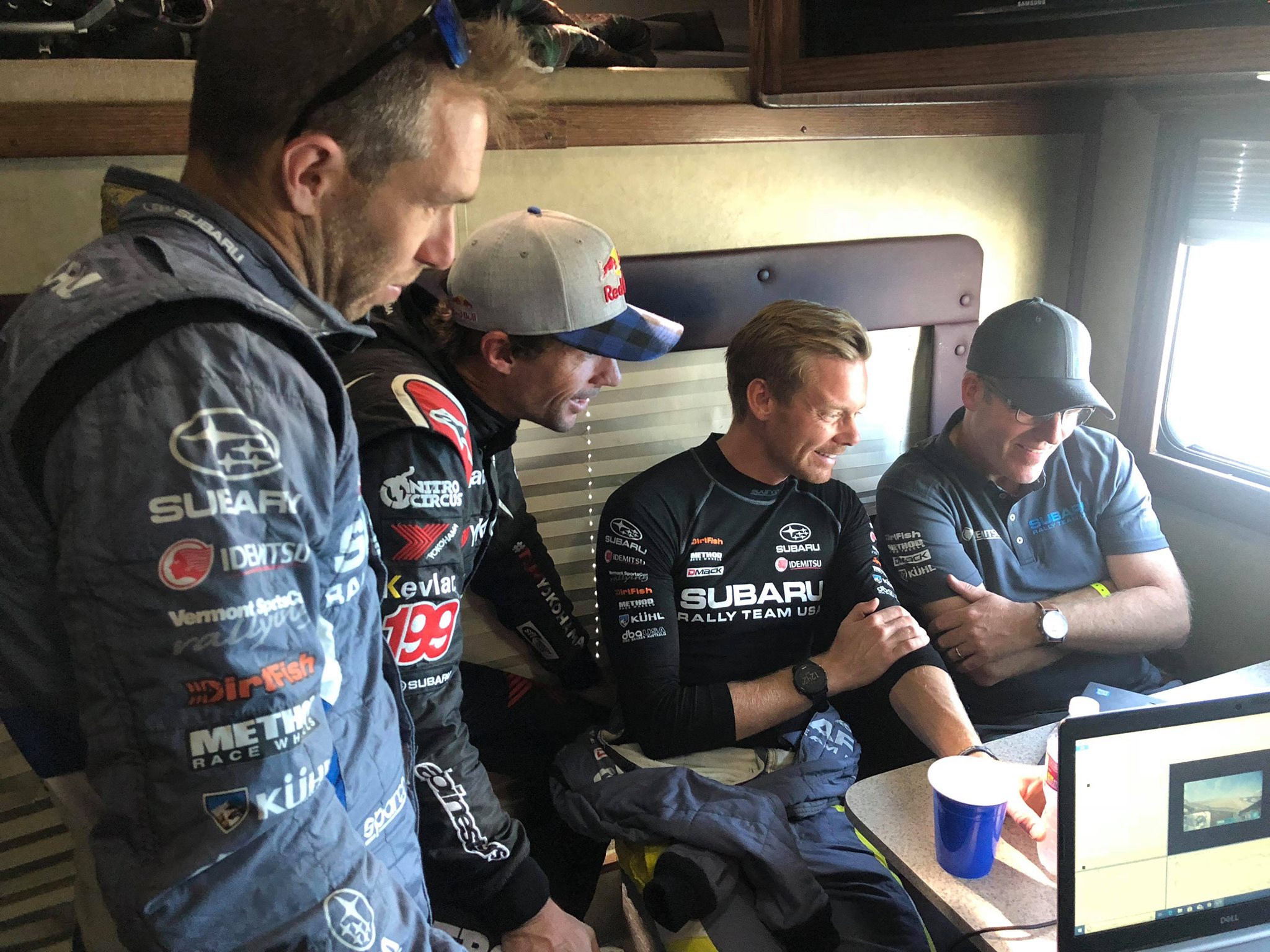 Developing talents on and beyond the circuits
After more than 25 years behind the wheel, Tommy Schröter is now committed to developing drivers and teams into high performing professionals.
The highest decorated motorsport coach in Northern Europe, Tommy is working with athletes from around the world, utilizing the unique combination of experience, mental insights and modern data analysis to develop talents of any size or shape in the right direction.
Current and former clients include Aston Martin Racing factory driver Nicki Thiim (DEN), McLaren F1 Junior Sergio Sette Camara (BRA), Van Amersfoort Racing F3 driver Frederik Vesti (DEN) and the Subaru Rally Team USA.
High Performance Driver Development
For decades, the motorsport industry has been focusing solely on drivers hitting the apex spot-on, applying the correct amount of throttle and – going for the gap that exists. Errors mostly origin from faulty parts, and the way to cut off that extra 1/10th of a second usually is a fresh set of rubber.
Turning the tables 180 degrees, Tommy has a proven track record developing racing drivers focusing on improving their mindset and mental health. Many obstacles purely exist in thoughts and emotions, being based on fear and irrational thoughts.
From gentleman drivers wishing to get the most of their hobby, to professional FIA Silver and Gold-graded drivers, Tommy has worked with all sorts of drivers and knows how to provide the boost needed, no matter the level, championship or ambition.
Becoming a successful racing driver in modern times requires a different and more detailed mindset than earlier on. The demands are higher than ever, and being able to meet those, the driver needs to be mentally strong.
Client List
Porsche AG
Nicki Thiim (Aston Martin works driver, WEC)
Sergio Sêtte Cámara (McLaren F1 Junior Driver, Toro Rosso F1 Young Driver Test, Silverstone 2016)
Classic Race Aarhus (Classic Car street race)
Ulrik Linnemann (European Rally Cross S1600)
Motopark Academy (European F3 team)
Scuderia Corsa (North American Ferrari GT team)
Subaru Rally Team USA
Frederik Vesti (European F3 Champion 2019)
Morten Dons (European Le Mans Series LMP3 driver)
Young Driver Aston Martin Racing (WEC)
Want to know more?
Feel free to drop me a line if you are interested in knowing more about how I can assist you in achieving your goals.